How did My SqSave Portfolios Do in 2020?
Jan 4, 2021
As we start investing for 2021, let's review my SqSave portfolios which I set up along the way since 2019.
First SqSave portfolio…
As the first SqSave beta tester in June 2019, I set up a Very Aggressive portfolio. This portfolio is worth noting because I have held it (with no top-ups or withdrawals) for over my one-year minimum holding period (which I deem to be the minimum for a focused investing approach).
How has the portfolio done?
+23% over 19 months or 14.7% per annum (Fig 1A).
Is that good enough?
Yes!
This portfolio has had a good runway before being hit by the Covid-19 market crash in Feb/Mar 2020.
As I had shared in my 19 May 2020 blog, our SqSave AI managed the downside well such that my portfolio fell 10% while the broader S&P market index fell 34% in the same time period!
If one looks at how well diversified the portfolio is, it is not surprising. Yet, as an experienced investment manager myself, I know how hard it is for me to juggle a portfolio with 16 asset classes (Fig 1B).
So, SqSave AI is now officially crash-tested! And it passed with flying colours!
Fig 1A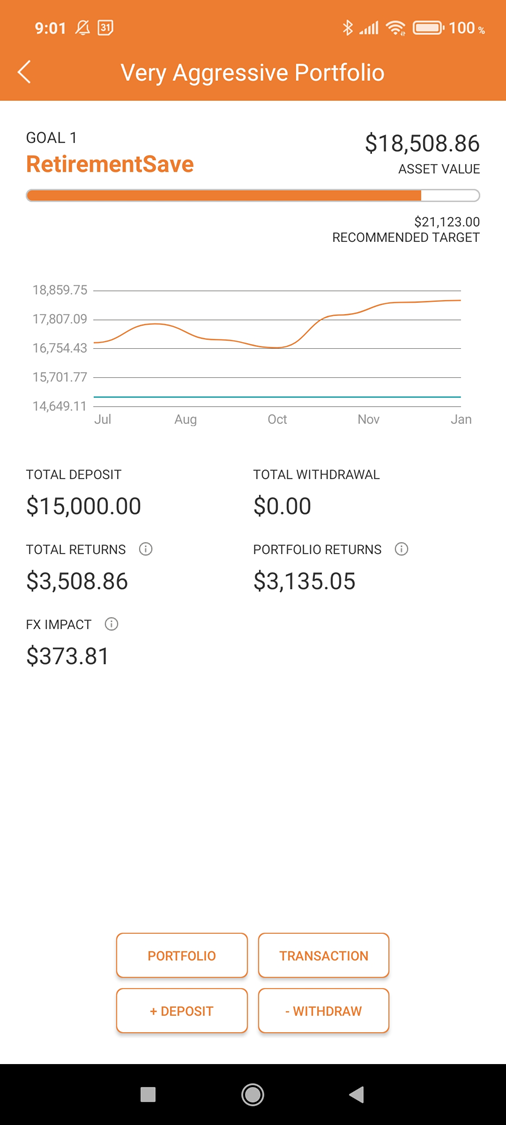 Fig 1B

SquirrrelSave Crash-Tested with 2020 Valentine Day's Portfolios
Sensing toppish markets, I decided to create SqSave portfolios on Valentine's Day 2020 across 5 risks – Conservative, Balanced, Growth, Aggressive, Very Aggressive – to see how they would perform in a market downturn.
I got more than what I bargained for. Barely 5 days after - on 19 Feb 2020, Covid-19 crashed global markets. 19 Feb 2020. It was bad. The S&P500 dropped 34%.
As we start 2021, we can see how SqSave managed these portfolios created just before the crash. It's like sitting at the top of the roller coaster, and then plunging all the way!
Here are the returns 4 Feb 2020 to 31 Dec 2020 (annualized).
| | | |
| --- | --- | --- |
| FIG | RISK | RETURN |
| 2A | Conservative | +2.5% |
| 2B | Balanced | +5.0% |
| 2C | Growth | +0.5% |
| 2D | Aggressive | +4.5% |
| 2E | Very Aggressive | +7.2% |
All portfolios did arguably well except for Growth & Aggressive. Still a credible outcome given the steep plunge the moment we got into the seat!
Fig 2A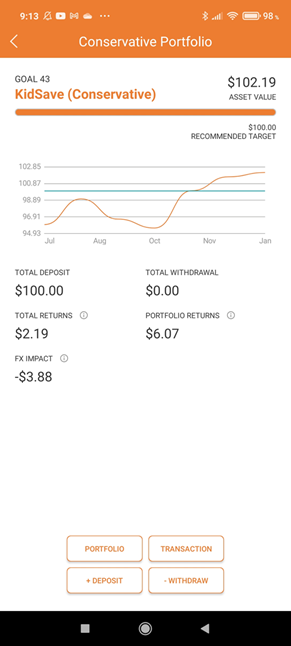 Fig 2B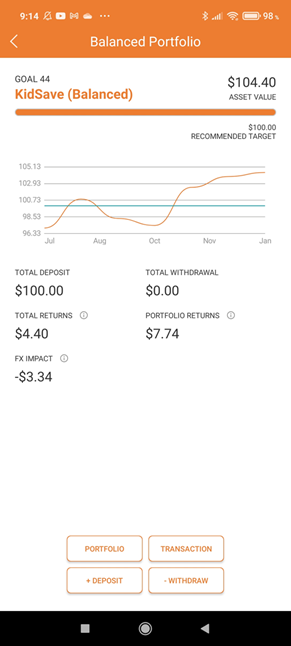 Fig 2C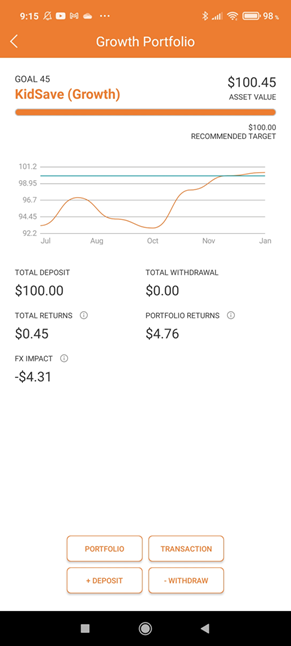 Fig 2D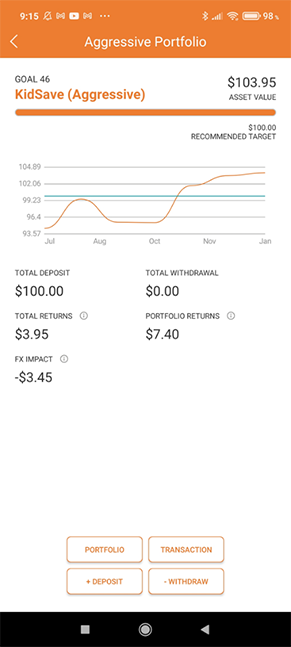 Fig 2E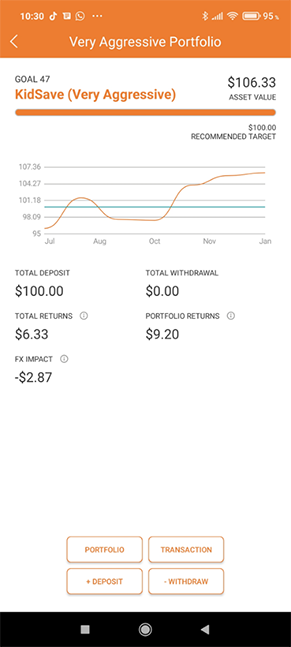 SqSave – Smart Investing for Anyone, Anywhere, Anytime
As an experienced investment manager, I shared in my blog about diversification – which is that ONE free lunch for investors. With technology, I designed SqSave to use the power of AI to deliver global diversification to help anyone invest, from anywhere and at any time. We gamified the risk profiling to help discover one's risk-reward behaviour.
On 9 Mar 2020, when Covid-19 seemed like an ogre eating up the markets, I urged investors to look at the markets when there was fear, and to be careful when there is greed. Few listened.
In April, markets recovered a little. Few listened.
They could have tried, even with ONE Dollar! Yes! Our SqSave AI allows Smart Investing, starting from ONE Dollar!
No more excuses – you can start investing with as little as ONE Dollar!
To demonstrate this capability and invest when there was fear, I created 2 ONE Dollar portfolios in May 2020 at the extreme ends of our risk ratings. How have the 2 ONE Dollar portfolios done?
As you can see from Fig 3A, the Conservative portfolio has returned an impressive 6% to 31 Dec 2020 (since May 2020) or 9% annualised.
The Very Aggressive portfolio has returned 12% over 7 months since May 2020 (or 19% annualised) – Fig 3B.
Even though you can start with ONE Dollar, surely you can start with much more and enjoy the returns!
Fig 3A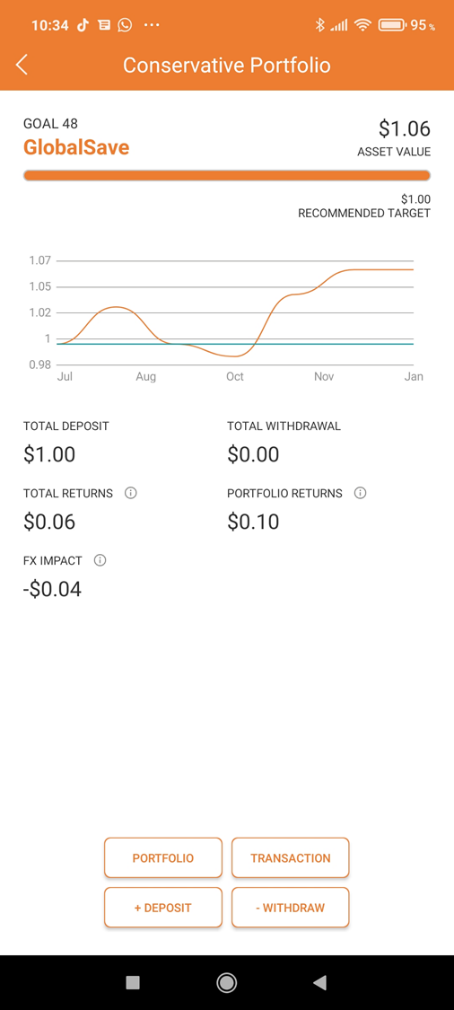 Fig 3B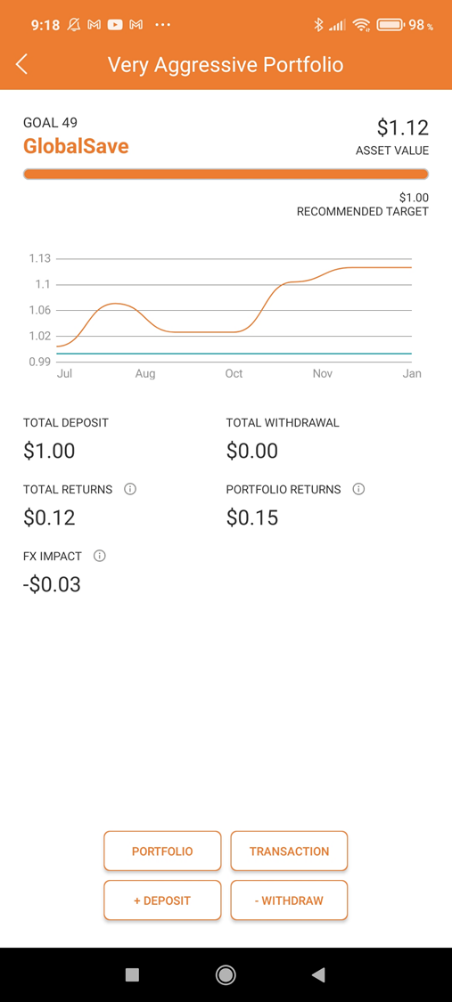 SqSave Portfolio is better than a CNY Hongbao
Now that Chinese New Year 2021 is round the corner, SqSave is a good alternative to a CASH Hongbao. Last year, I gave away Hongbao to our kids in the form of SqSave portfolios. What a better way to teach them about investing instead of spending the cash or earning very low interest rates, especially when it is money you don't really need to spend.
Bank interest rates are as low as ever, due to the printing of money to keep economies afloat across the world. This pile of printed money will be a debt for the next generation. Thankfully, in Singapore, we're able to support our people and economy by drawing down our reserves instead of burdening our young.
Here's the result so far!
So, what happened to the Hongbao portfolio I gave away? Afterall, Chinese New Year 2020 was at end-Jan 2020, just weeks before the Covid-19 market crash!
As shown in Fig 4A, I set up a SGD 20 SqSave portfolio to a child as the CNY 2020 Hongbao.
As children have much longer life runways (read as "time horizon") compared to working adults, they can ride investment volatility better. Remember, investment returns (and losses) come from volatility (or risk). Children can take the most risk compared to an older person, all other things held constant. So I set the risk to VERY AGGRESSIVE.
Fig 4A shows a return of +7.8% (as at 31 Dec 2020) since the portfolio was set up on 27 Jan 2020. That's an annualised return of +8.4%. Look at Fig 4B and see how well diversified the child's portfolio is. Imagine for SGD 20, you would get exposure to Gold (GLD), emerging market government bonds (VWOB), Russia (RSX), to name a few.
In comparison, what interest would the child have likely gotten placed in a savings account? Maybe 0.2% to 0.3%? Or maybe nothing if it had been spent on sugary drinks or other wants.
Fig 4A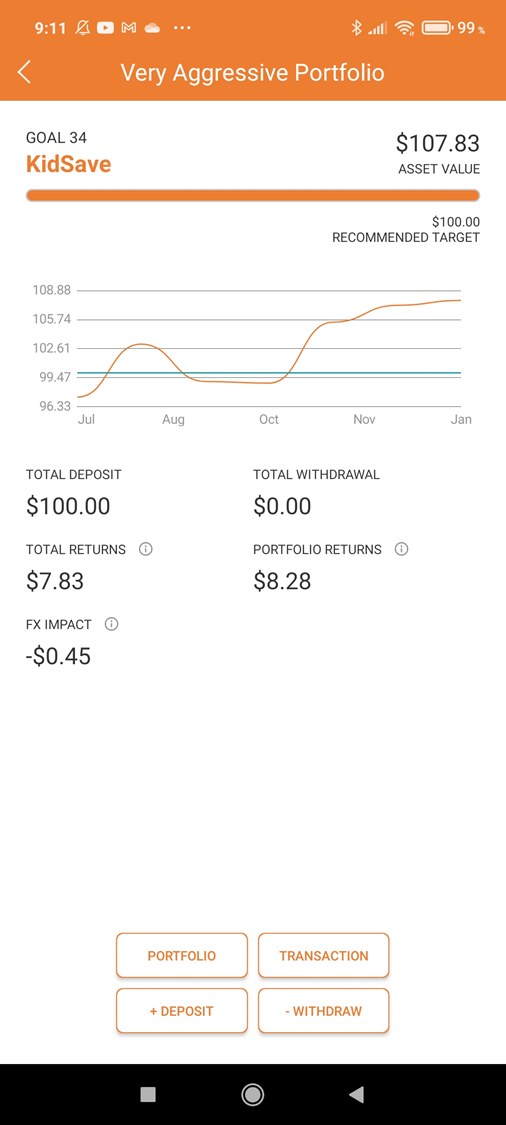 Fig 4B


Conclusion
In the 1980s, my A-level general paper exam essay was about the future of computers. I scored an A1. If only I could read that essay again! I wanted to study computer engineering, but the Public Service Commission (PSC) wanted more economists then. Funnily, I was in a crowd of 9 Singaporeans sent to read Economics at the University of Adelaide! Imagine the daily "kiasu" library race to "chope" journal readings after lectures.
No internet then!
Yet, I took on some computer science classes on top of my economics workload. These days, I envy our "digital natives" who can lie in a comfy bed, avoid the library, and still complete a degree! Let's not talk about AI painting art, cooking and composing music!
After years of professionally managing investment portfolios, I now apply AI to investing at SqSave.
SqSave makes smart investing possible for anyone, anywhere, anytime. No more excuses about "money not enough" or "knowledge not enough".
Do you want to invest or trade? SqSave is about investing, not trading.
For longer-term smart investing, let SqSave do all the work. For shorter-term speculating or trading, go somewhere else – a casino or stockbroker.
This CNY, consider a gift of Smart Investing
As I have shared in this blog, my CNY 2020 Hongbao has grown 8.4% annualised. In this low interest rate period, that's a plus! More importantly, I hope to teach the kids about investing for the longer term.
This 2021 CNY, I will be giving SqSave portfolios as alternative to Hongbao. Afterall, a SqSave portfolio can be set up – starting from ONE Dollar.
Set up your SqSave account. Within your account, you can set up separate investment goals (portfolios). You can even set up a KidSave goal (as your CNY Hongbao) and label the portfolio using the name of the person you wish to invest for.
Start with SqSave and enjoy the advantages of Smart Investing!
Victor Lye BBM CFA CFP®
Founder & CEO, SqSave
PIVOT Fintech Pte. Ltd.
Disclaimer
The contents herein are intended for informational purposes only and do not constitute an offer to sell or the solicitation of any offer to buy or sell any securities to any person in any jurisdiction. No reliance should be placed on the information or opinions herein or accuracy or completeness, for any purpose whatsoever. No representation, warranty or undertaking, express or implied, is given as to the information or opinions herein or accuracy or completeness, and no liability is accepted as to the foregoing. Past performance is not necessarily indicative of future results. All investments carry risk and all investment decisions of an individual remain the responsibility of that individual. All investors are advised to fully understand all risks associated with any kind of investing they choose to do. Hypothetical or simulated performance is not indicative of future results. Unless specifically noted otherwise, all return examples provided in our websites and publications are based on hypothetical or simulated investing. We make no representations or warranties that any investor will, or is likely to, achieve profits similar to those shown, because hypothetical or simulated performance is not necessarily indicative of future results.
More Articles more