Glad that SqSave is Navigating Smartly Amidst this Crisis
July 25, 2020
SqSave got it right to place me in Gold…
Two weeks since I last blogged about SqSave's bold allocation to Gold assets in my portfolio (and yours too, if you are a SqSave client), Gold continues to rise.
SPDR Gold Trust - One-Month Chart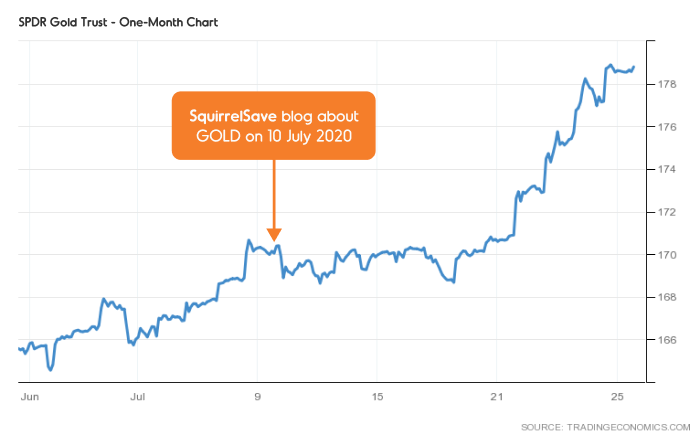 SPDR Gold Trust – 5-Year Chart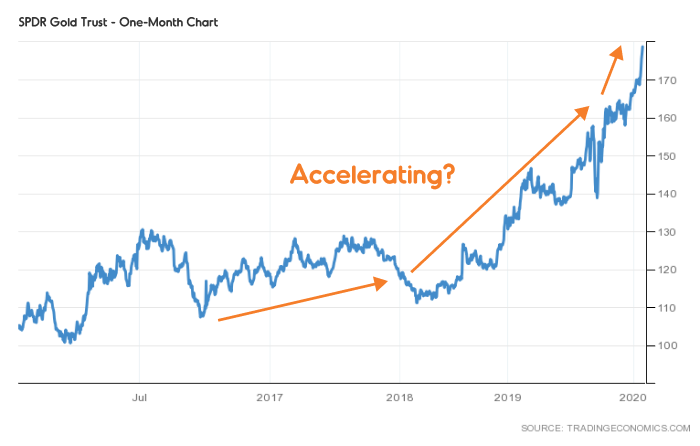 We're Still in the Middle of a Crisis
The Covid-19 pandemic has not gone away with over 15 million cases and over 600,000 deaths globally. The USA and Brazil lead the world in Covid-19 infections and deaths. Fresh outbreaks have occurred in Israel, Hong Kong, South Korea, Japan, Australia lauded for fast and effective Covid-19 containment measures. It seems that any containment is temporary unless there are ground-up social discipline and top-down enforcement. Covid-19 vaccines are still at least one year away, if any. Travel is still heavily restricted. US-China tensions continue to rise.
As I had shared in my 10 July 2020 blog, "As people around the world enjoy various stages of economic reopening, thinking it's back to pre-Covid normal – I say, 'You'd better wake up!'"'
And just to lighten your Covid-19 infested mood, scientists have figured out where chickens come from!
What does a smart investor do?
Well, let's quickly recap. In Jan 2020, as Covid-19 news began picking up, SqSave urged smart investors to simply continue investing, but with a sharp view of risk management without the human bias. As markets crashed from their peaks around Feb 19, SqSave reminded smart investors to stay the course, remaining well diversified to ride the volatility.
Almost every week in March, SqSave talked about staying calm as the storm picked up momentum and markets crashed further amidst gloom and doom. We've been through these human investor moods before! And we shared how each generation of investors can become smarter with experience. Nonetheless, we learn new things from new crises.
In April, we could look behind our shoulder and sigh with some relief that we had passed the epicentre of the storm. In May, we could look happily at how SqSave navigated through the gusty winds even as other ships sank and floundered around us. And then, we noticed how SqSave had somehow predicted that we should have lots of Gold, and Gold has done well!
I don't know exactly about the future, but SqSave's golden teaching moment is to get the only free lunch from investing – good diversification and clarity about your investing goal. And that's what SqSave was built to do.
So, let SqSave watch the markets 24/7 for us with a sharp eye on the risks we are willing and able to take. That's what smart investing is about. Trying to time the choppy waves to dive in and out – is like gambling. You win until you lose and lose big!
What does SqSave think about all this?
At SqSave, our AI algorithms do not look at short term trading indicators. Instead, we focus on the predicted risk parameters and choose a portfolio to navigate the choppy waters. SqSave is a fully automated risk-based investment management service which uses machine learning AI techniques to construct and manage portfolios to target longer-term risk-adjusted returns.
Taking out emotion and gut feel from conventional investment management is important. Application of AI techniques allows us to do so. And that's why I started SqSave.
My SqSave Portfolio
Since my last blog on 10 July, SqSave has continued to ride the markets.
As of 10 July 2020
Portfolio - Performance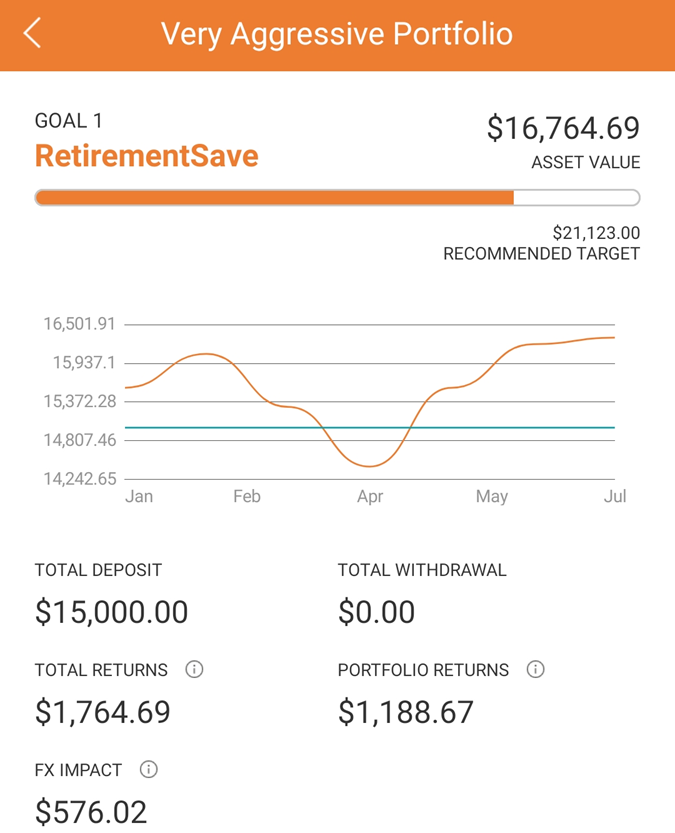 Portfolio - Asset Allocation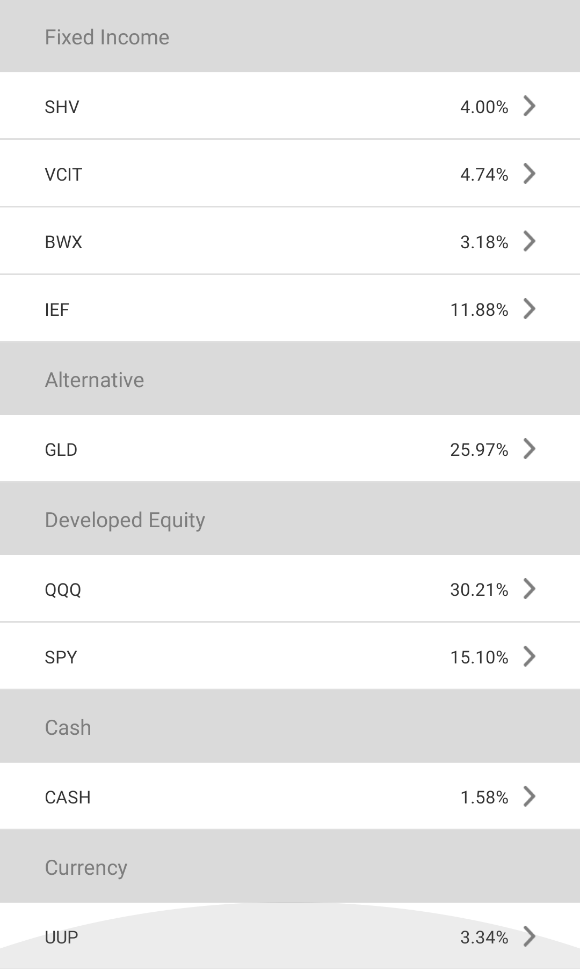 My SqSave portfolio continues to navigate the turbulence. With the high allocation to Gold, the value of my SqSave investment has risen further. But when looking at one's investment value, bear in mind the differences between realised and unrealised investment gains/losses.
Should You Invest Now or Wait for the Crisis to be Over…
There is never a good or bad time to invest. The decision you must make is whether you want to invest or trade (bet)? If you want to invest, just do it. And if there is a crisis, it is often a good time to do so especially if you take a longer-term view, say of at least 1-2 years or more. Most cycles recover within that period – and even during cycles, a well-diversified portfolio can potentially do well. Timing will count if you want to trade. And that's not what SqSave is designed to do.
As we prepare to enter August 2020, stay focused on managing your investments smarter. If you hold unit trusts, this is a good time to consider replacing it with a SqSave portfolio.
Take advantage of AI techniques to manage investment risks without human manager bias. Get a more transparent investment product and avoid paying unit trusts fees and charges in Singapore, which are among the highest in the world. And you can get onboard SqSave simply via our website at www.sqsave.com or download our SqSave mobile app. Anyone can do this from Anywhere and Anytime. No investment knowledge needed. No complex tracking and decisions to make. Simply decide how much to invest. Play our award-winning SqSave Risk Profiler and set the risk you are willing to take. You have total control. Withdraw anytime. Start with any amount.
As of 25 July 2020
Portfolio - Performance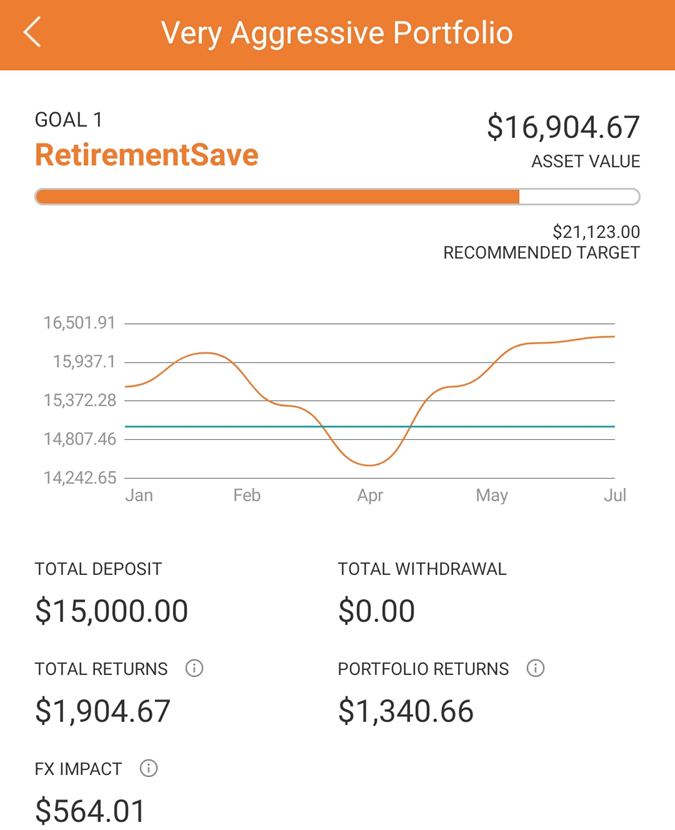 Portfolio - Asset Allocation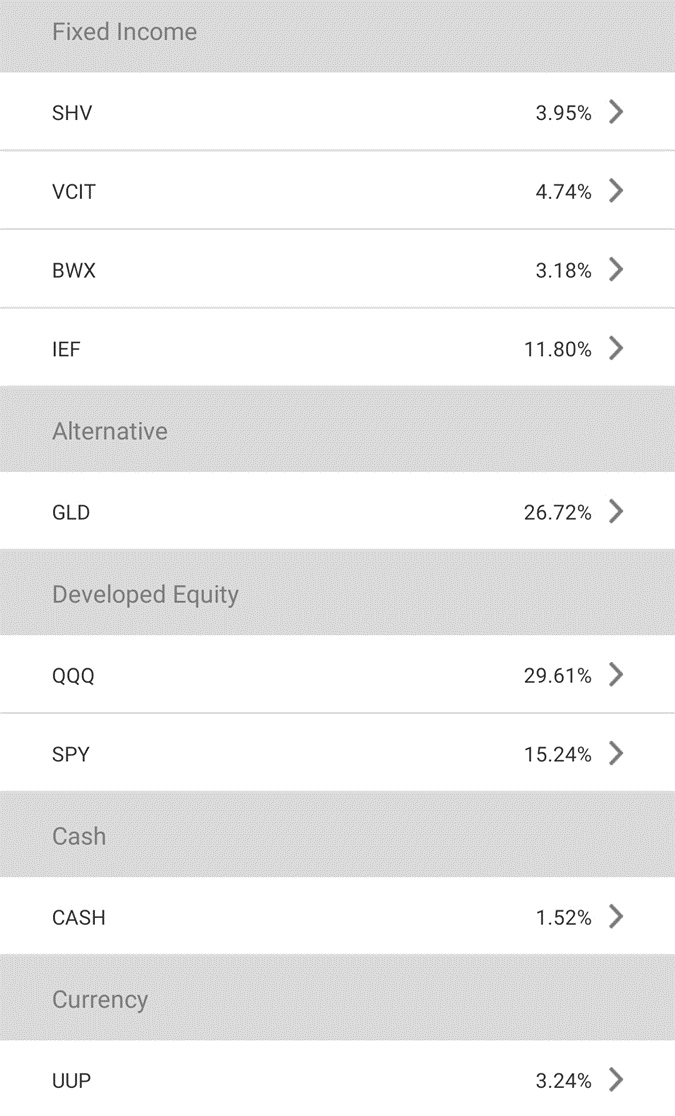 Stay safe and healthy! Covid-19 is still swirling and watch out for dengue, given the current outbreak across Singapore! The world is a risky place. Let SqSave invest smarter for you!
Disclaimer
The contents herein are intended for informational purposes only and do not constitute an offer to sell or the solicitation of any offer to buy or sell any securities to any person in any jurisdiction. No reliance should be placed on the information or opinions herein or accuracy or completeness, for any purpose whatsoever. No representation, warranty or undertaking, express or implied, is given as to the information or opinions herein or accuracy or completeness, and no liability is accepted as to the foregoing. Past performance is not necessarily indicative of future results. All investments carry risk and all investment decisions of an individual remain the responsibility of that individual. All investors are advised to fully understand all risks associated with any kind of investing they choose to do. Hypothetical or simulated performance is not indicative of future results. Unless specifically noted otherwise, all return examples provided in our websites and publications are based on hypothetical or simulated investing. We make no representations or warranties that any investor will, or is likely to, achieve profits similar to those shown, because hypothetical or simulated performance is not necessarily indicative of future results.
More Articles more