SqSave AI seems to know something's happening
Feb 12, 2022
Increased Allocation to Gold & Nasdaq in recent AI-driven rebalancing
The Jan 2022 market correction resulted in the SqSave AI algorithms rebalancing the various reference portfolios.
In reviewing our SqSave AI algorithms, we noticed a very interesting development. In particular, SqSave's allocation to GLD (SPDR Gold Shares ETF) and QQQ (which tracks the Nasdaq 100 Index) has increased. The chart below shows rebalancing dates triggered by SqSave's algorithms for SqSave Reference Portfolios (numbered 1006 to 1010).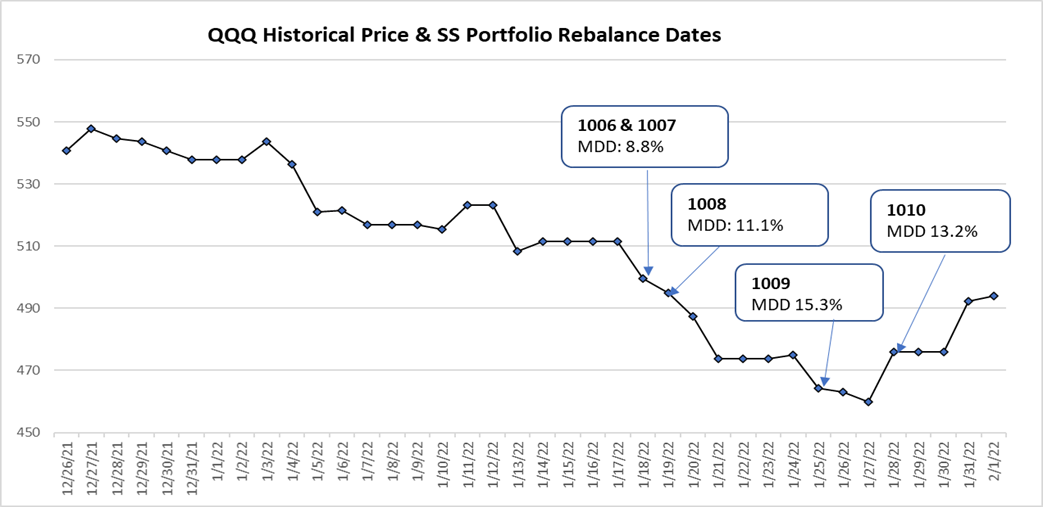 Source: SqSave

Notes: Portfolio numbers 1006 to 1010 represent risk-labelled reference SqSave (SS) portfolios of Conservative, Balanced, Growth, Aggressive & Very Aggressive. "MDD" refers to the max drawdowns.
The last time we noted SqSave allocating a high weight to Gold was in Nov 2019 when we first launched the algorithms. At that time, it was puzzling and exhaustive rounds of review were done to rule out human or data error.
It became clearer by Feb 2020 when market volatility increased significantly because of the rapid Covid-19 spread and impact on economic activity globally. As it turned out, the larger than expected Gold holdings helped SqSave's reference portfolios weather the Covid-19 market crash in Feb 2020 until markets generally recovered in April 2020.
What is SqSave telling us via its significant allocation to Gold this time?
Our quantitative investment team believes that based on the analysis of QQQ & GLD prices and the SqSave portfolio rebalancing dates, the reference portfolios are expected to outperform when the market recovers.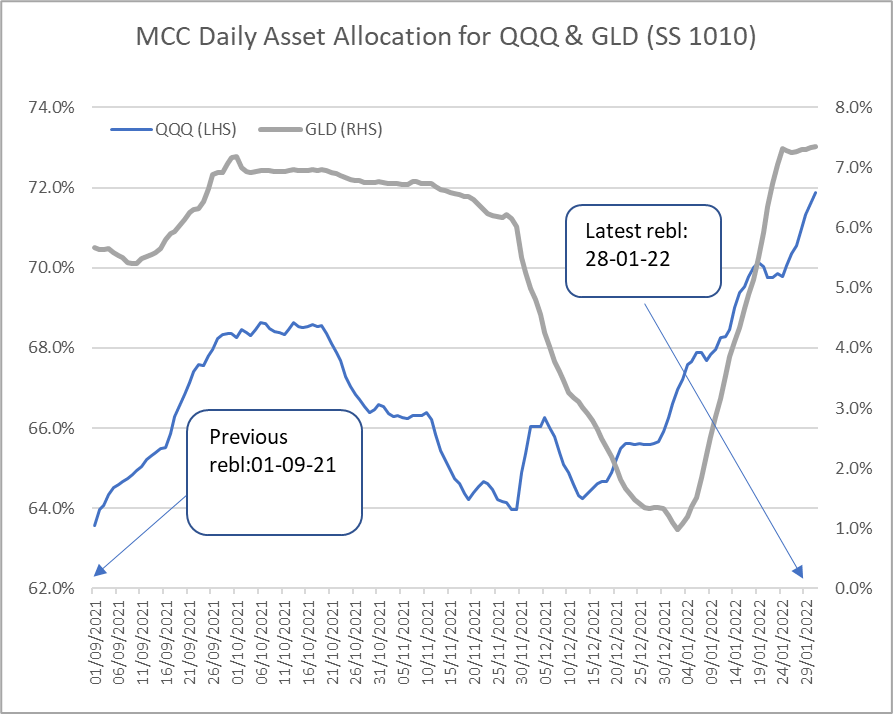 A closer look at the latest Gold price movement suggests a possible breakout.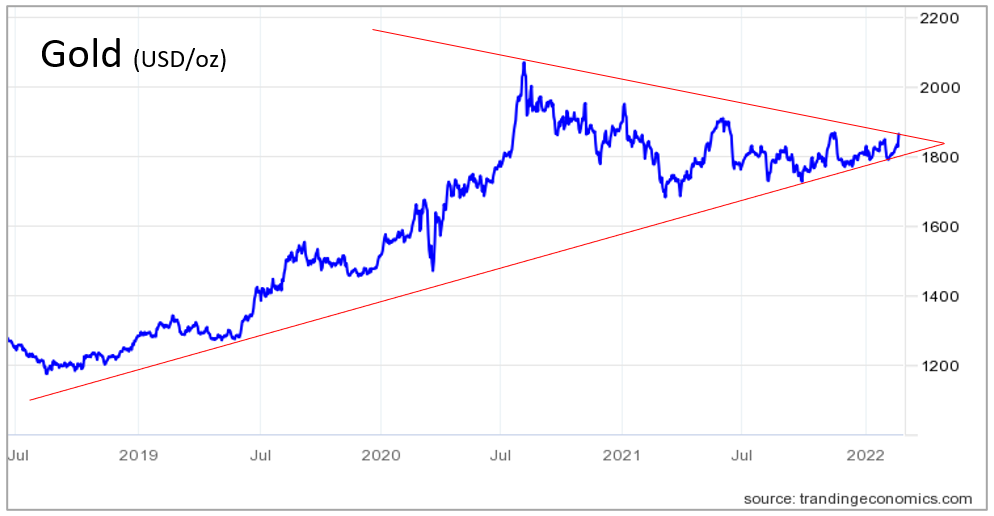 We will watch this closely as we manage the downside risks of our SqSave portfolios during this current period of heightened volatility.
Regards,
SqSave AI Team
Disclaimer
The contents herein are intended for informational purposes only and do not constitute an offer to sell or the solicitation of any offer to buy or sell any securities to any person in any jurisdiction. No reliance should be placed on the information or opinions herein or accuracy or completeness, for any purpose whatsoever. No representation, warranty or undertaking, express or implied, is given as to the information or opinions herein or accuracy or completeness, and no liability is accepted as to the foregoing. Past performance is not necessarily indicative of future results. All investments carry risk and all investment decisions of an individual remain the responsibility of that individual. All investors are advised to fully understand all risks associated with any kind of investing they choose to do. Hypothetical or simulated performance is not indicative of future results. Unless specifically noted otherwise, all return examples provided in our websites and publications are based on hypothetical or simulated investing. We make no representations or warranties that any investor will, or is likely to, achieve profits similar to those shown, because hypothetical or simulated performance is not necessarily indicative of future results.
More Articles more