The Best Time to Invest?
Oct 7, 2020
Pop
Sorry to burst your bubble. There is no such thing as the best time to invest, unless you are a historian.
Investors must always look ahead. The problem? People tend to get impatient. Remember our own "Are we there yet?" syndrome when we're going from point A to point B? We're excited about the destination but find the journey boring. This very basic human emotion causes people to become gamblers.
In investing, the ride towards your destination is always bumpy. All investments carry risk. But the risks (read as probability of capital loss) can be managed. As many salespeople say, you need to take risks if you want to get a higher return (the green half in the diagram below).
Sadly, that's only half the story. What they fail to tell you - is "high risks, also higher losses" (the red half in the diagram below).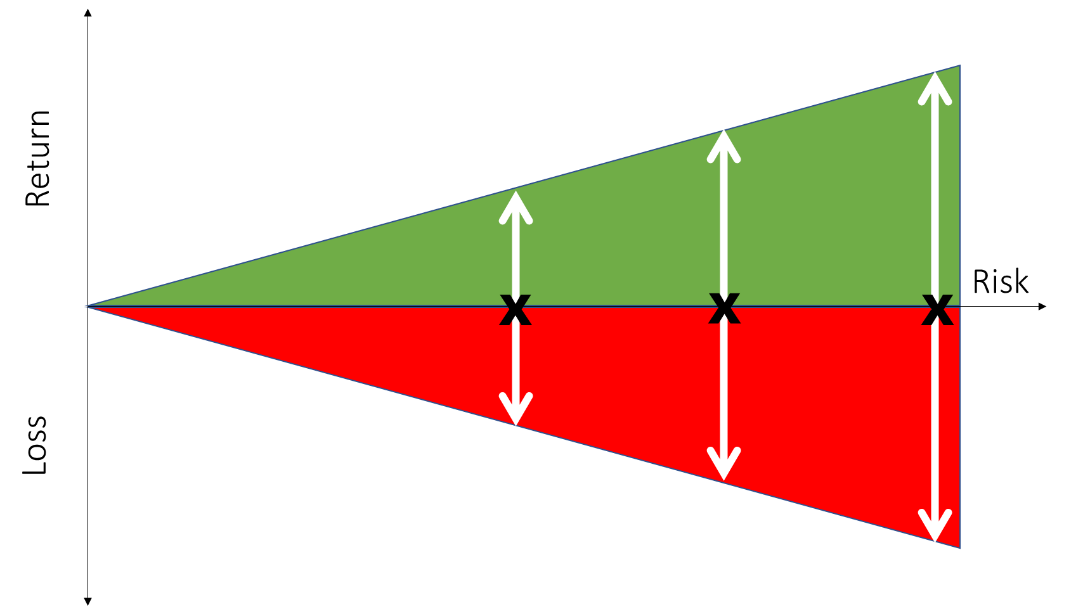 Now that you know the full truth, how can we manage investment risks? Unlike gambling where you can lose all your money, you can improve your chances of getting a positive investment return if you can answer (i) How far can you look ahead? This is your Time Horizon (ii) How much of a bumpy ride are you willing to take to get there? This is your Risk Tolerance.
"Should I invest now?" I get this question often. Well, many "historians" can now see how much the investment market has risen since March 2020 – what we call the "Covid-19 market crash". Seems many missed my 30th March blog where I said,
"What should you do?
Investing during a crisis is usually a good bet - no pun intended :). For new investors and millennials, this is your first financial crisis to live through. If you have not invested before, this financial crash is what many older investors like me have seen. It's time for you to start.
For those who are truly invested – with clarity on the time horizon and your risk tolerance - stay the course, unless you were speculating and holding on to naked unhealthy gambles. I can't help much there. But you will need pressurized ICU ventilators!"
You are destined to be a spectator if you keep missing the key messages. So, I will try again.
There is NEVER a "Best" time to invest. Just invest. Do so regularly with top-ups. Focus on your chosen time horizon and know your risk tolerance. Avoid a time horizon on less than one year. To me, that is trading or gambling. Good luck with that!
Investing should take on - at least a one-year time horizon. Even better if you are prepared to ride out the bumps over a time horizon of two to three years. Then you can invest with confidence even as you see markets correct now and then, as they should.
Greed & Fear…
Avoid the proverbial "greed and fear" syndrome which tends to see people buy HIGH and sell LOW. Ouch!
Take Advantage of AI
Why not use data to make smarter investment decisions? Leave emotions out of investing.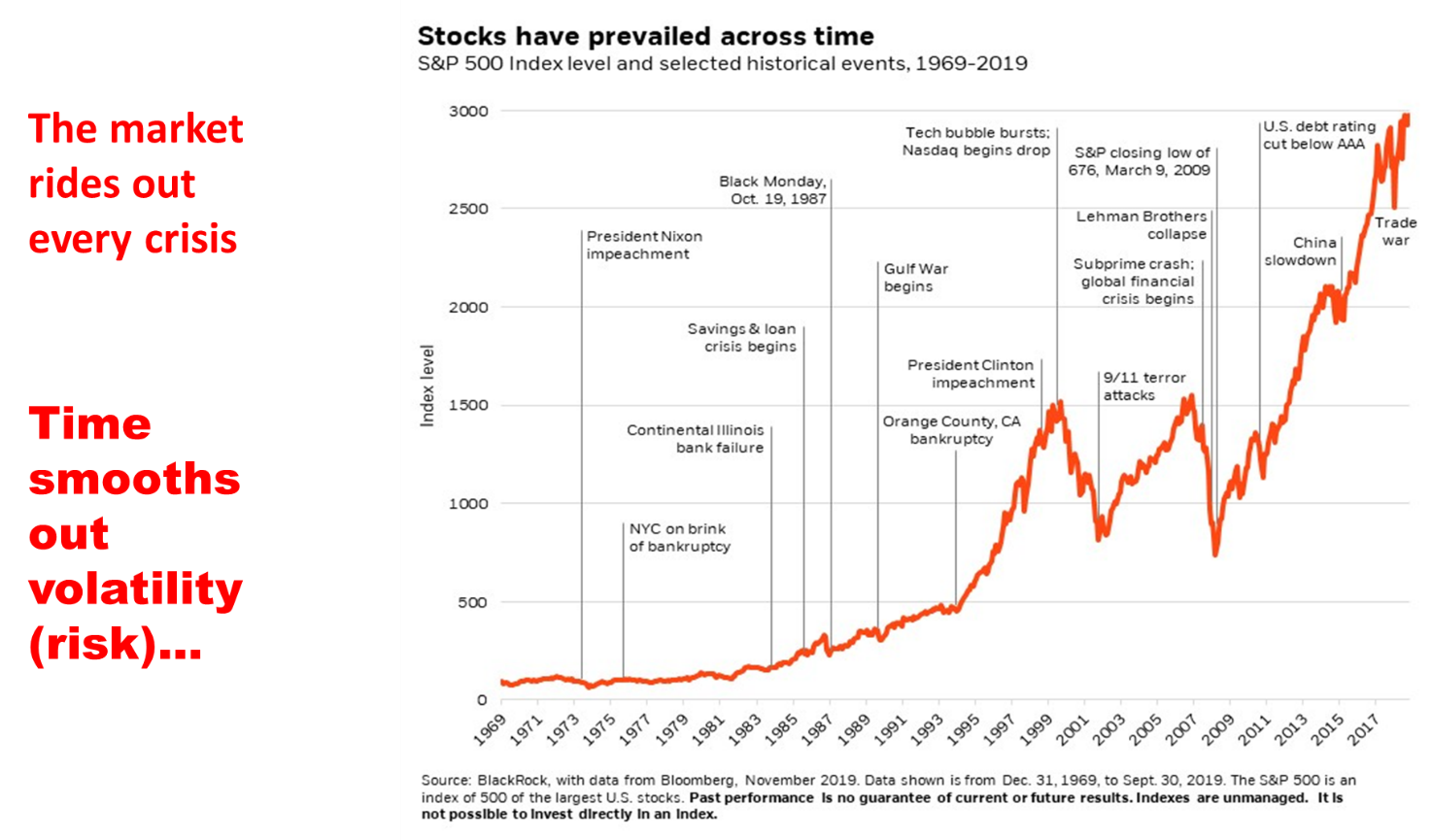 Data analysis of the 1987 Oct crash, the 1997 Asian Financial Crisis, the 2008 Global Financial Crisis, and now the Covid-19 Crisis suggests that markets tend to overcome the crashes within 2-3 years. Sometimes shorter.
Let me try to help you look ahead. A good place to start is to review my past blogs.
On 9th of March 2020, I wrote a blog "Has Fear Run Ahead of Markets?" in which I argued that with Covid-19 fears in overdrive, it was probably a good time to invest (when Fear appeared greatest). In my concluding section of that same blog, I expected recovery within 9 months. Well, I was wrong! The markets recovered faster than I had expected. Within 3-5 months, markets were roaring again with the best August month performance for the S&P500 in 34 years!
And that's when the markets overran itself too soon and too fast (when Greed appeared greatest). We are now seeing a correction. And I sense Fear returning as investors take in news of the continued US-China tensions now threatening to suck in Taiwan against the backdrop of China-India border skirmishes, the second Covid-19 wave in Asia and Europe, the uncertainty of the USA presidential election outcome, and so on. Yet, on the other side of the coin, countries are also trying to find ways to re-open borders and allow the aviation, hospitality and tourism sectors to start up again. Notably, many governments are fast-tracking Covid-19 vaccine trials.
Looking Ahead…
Indeed, if Covid-19 vaccines are successful, markets will anticipate the better economic recovery prospects. Markets may well surge again.
However, caution is advised until the ready supply and efficacy of Covid-19 vaccines are clear. It will also depend on how soon governments can agree on travel and transportation protocols against the backdrop of competing geopolitics. There is also the massive pile up of global government and private debt as Covid-19 countermeasures were rolled out in the past 9 months.
Still, inflation remains tepid and interest rates are likely to remain low for the foreseeable future. This will still propel more liquidity into financial assets. It will be important for governments, barring their respective public debts, to stimulate the economy and create jobs. In the post-Covid world, it will be quite different. Digitalization has been given a Covid steroid – and I believe the changes in societal and economic norms have been set permanently.
Conclusion
Start investing early! As I had highlighted in my 30th March 2020 blog, it was then a good time to invest – simply because there is NEVER a good time. If you had done so, you will have been pleased.
Investing is not about short-term gains. Continue to invest. Top-up regularly as your disposable incomes allow. Review your time horizon and risk tolerance. Investments carry risks and you must select a risk level that allows you to stay comfortable even when markets become bumpy.
Recognize the greed and fear that drive our investment decisions. Drop the human emotions. One way is to invest via our data driven SqSave – where we use AI for a smarter investment approach.
All you have to do is to start. And you can do so for even one dollar. Given what you spend at a café or a meal, why not make a conscious decision to open a SqSave account and invest.
And to prove it, we will even give you one dollar to start!
Regards
Victor Lye CFA CFP®
Founder & CEO, SqSave
Disclaimer
The contents herein are intended for informational purposes only and do not constitute an offer to sell or the solicitation of any offer to buy or sell any securities to any person in any jurisdiction. No reliance should be placed on the information or opinions herein or accuracy or completeness, for any purpose whatsoever. No representation, warranty or undertaking, express or implied, is given as to the information or opinions herein or accuracy or completeness, and no liability is accepted as to the foregoing. Past performance is not necessarily indicative of future results. All investments carry risk and all investment decisions of an individual remain the responsibility of that individual. All investors are advised to fully understand all risks associated with any kind of investing they choose to do. Hypothetical or simulated performance is not indicative of future results. Unless specifically noted otherwise, all return examples provided in our websites and publications are based on hypothetical or simulated investing. We make no representations or warranties that any investor will, or is likely to, achieve profits similar to those shown, because hypothetical or simulated performance is not necessarily indicative of future results.
More Articles more