What's inside SqSave ONE Dollar Portfolios
15 August 2023
Yes, you can start investing with as little as ONE Dollar!
Thanks to our proprietary SqSave investment engine, we have automated investing the way it should be - seeking out better returns based on your preferred risk appetite over the medium to long term.
We show results of actual ONE Dollar portfolios for (i) Conservative; and (ii) Very Aggressive risk profiles started on 3 Jan 2023.
Summary of SqSave Portfolios* Jan 2023 to 31st July 2023

* Figures are inclusive of ETF expense ratios and net of SqSave management fees SqSave is not an investment fund. There is no single return measure. Instead, every SqSave investor is managed separately by SqSave. As investors can withdraw and top-up any time, investment returns will be affected by individual investor decisions. Hence, SqSave uses reference portfolios which are actual portfolios managed on an ongoing basis, without any interference with withdrawals or top-ups, to measure investment performance.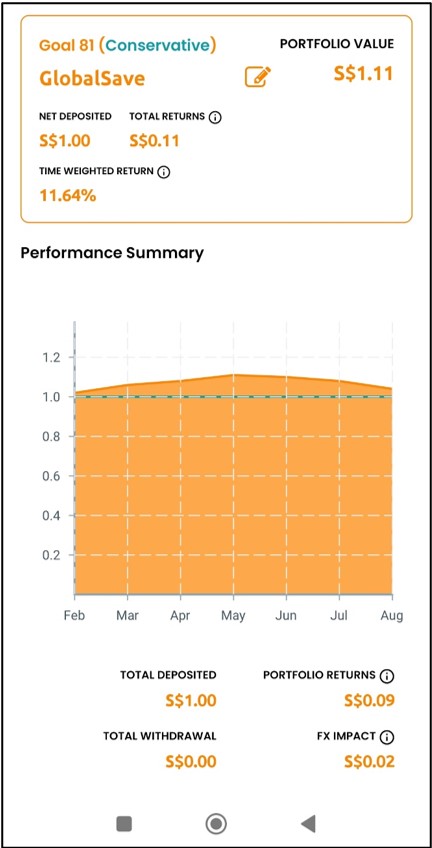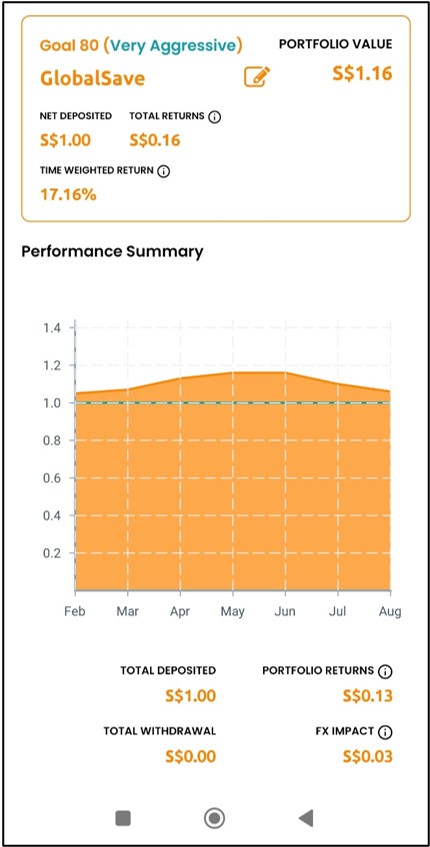 Broad Asset Allocation
Conservative Portfolio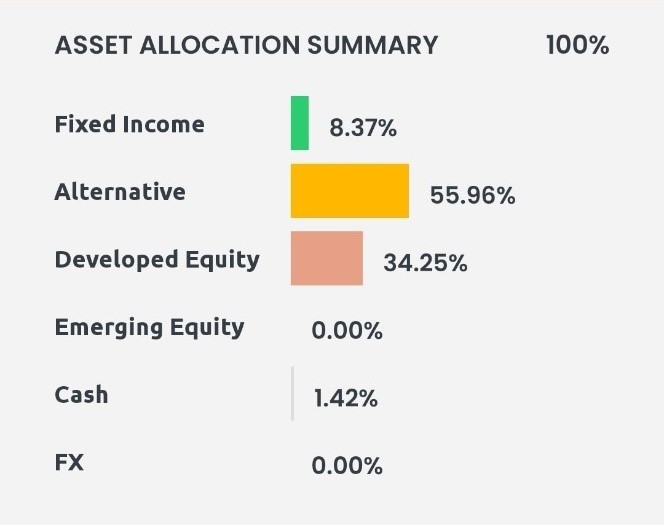 Very Aggressive Portfolio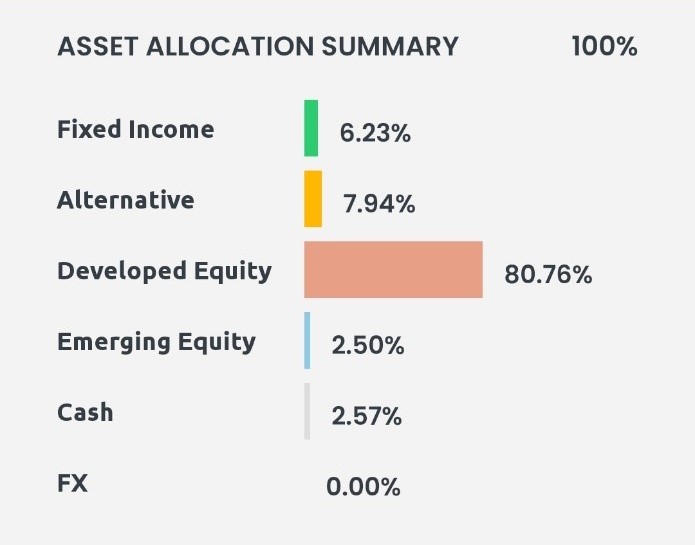 Our detailed SqSave asset allocation is shown in ANNEX A. Note SqSave's wide range of asset classes to achieve diversification. The percentage allocation is so detailed that human investment managers will find it hard to replicate and to monitor in the same time frame. SqSave uses the power of AI to deliver these detailed portfolios.
With SqSave, you are in control. Top-up any time you wish. Withdraw any time too. However, we advocate investing, not timing the markets. We recommend you stay invested so that our SqSave AI can do its job to smooth out the inevitable market risks over time.
With the ability to start with as low as ONE Dollar, everyone can start investing with SqSave. With SqSave, you can invest smarter! Sign-up at sqsave.com today!
Regards
SqSave Investment Team
Disclaimer
The contents herein are intended for informational purposes only and do not constitute an offer to sell or the solicitation of any offer to buy or sell any securities to any person in any jurisdiction. No reliance should be placed on the information or opinions herein or accuracy or completeness, for any purpose whatsoever. No representation, warranty or undertaking, express or implied, is given as to the information or opinions herein or accuracy or completeness, and no liability is accepted as to the foregoing. Past performance is not necessarily indicative of future results. All investments carry risk and all investment decisions of an individual remain the responsibility of that individual. All investors are advised to fully understand all risks associated with any kind of investing they choose to do. Hypothetical or simulated performance is not indicative of future results. Unless specifically noted otherwise, all return examples provided in our websites and publications are based on hypothetical or simulated investing. We make no representations or warranties that any investor will, or is likely to, achieve profits similar to those shown, because hypothetical or simulated performance is not necessarily indicative of future results.
ANNEX A: Detailed Breakdown of Asset Allocation
Conservative Reference Portfolio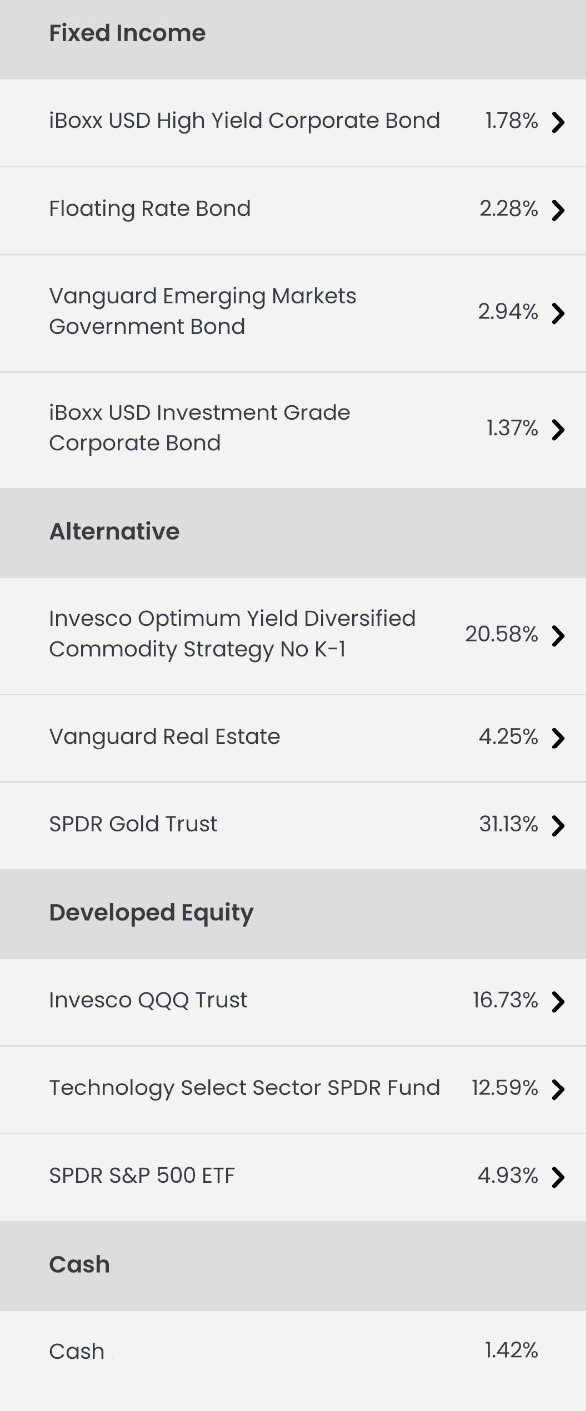 Very Aggressive Portfolio

More Articles more